Online document storage and sharing
Categorize all important documents under each building, unit and/or tenant for conveniently access, retrieval and sharing.

Enter your
rental property

Upload and share
documents & pictures

Building level
document storage

Unit level
document storage

Lease & tenant level
document storage
Modernize & organize your filing system
Building documents
Unit floor plans & misc information
Leases, tenant notices & disclosures
Property pictures
In one location available to all 24/7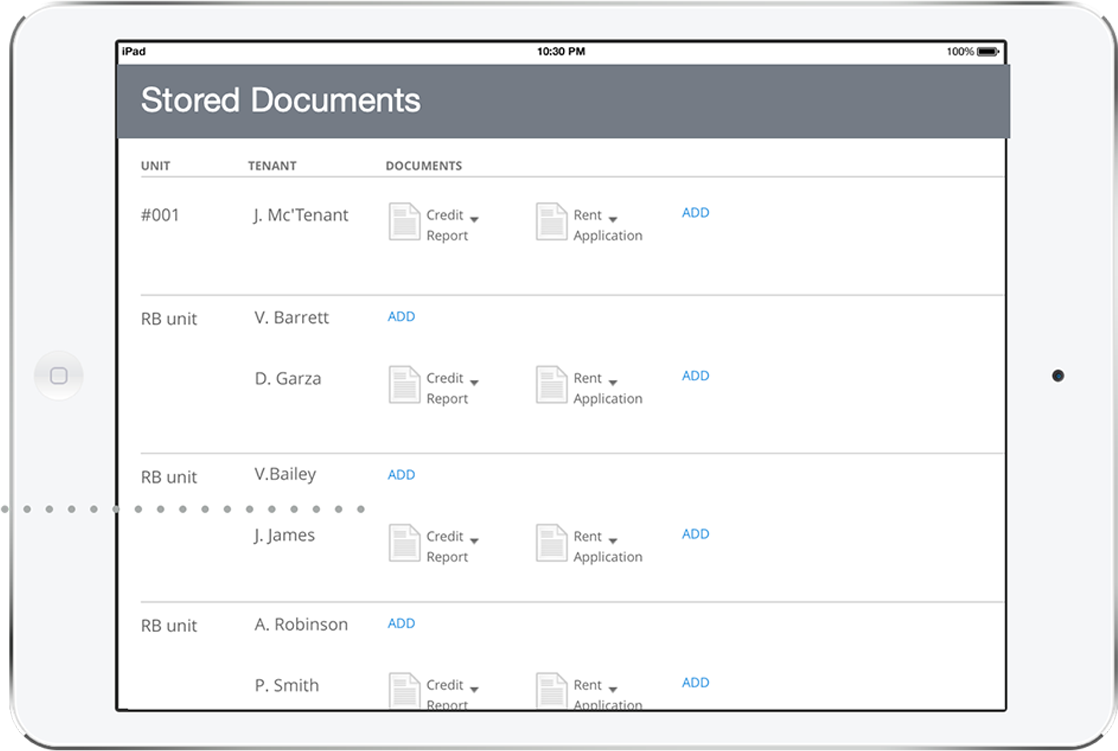 benefit by

Stay Organized

Easy Sharing

Simplify Your Lif

Travel With Confidence
Conveniently Store & Share Documents Online 24/7
Stay Organized

Store important electronic documents at property, unit or tenant/lease categories for easy reference.

Easy Sharing

One click sharing of necessary documents with your tenant(s) so you both work of the same copy and stay transparent.

Simplify Your Life

No more tracking down documents from your storage boxes. Keep and access all documents for your properties in one secure place.

Travel With Confidence

All important property, tenant and vendor documents are accessible 24/7 from anywhere you have internet connection via your laptop or mobile device.
Who can create a maintenance issue?
A maintenance request can be created by tenants, property managers and landlords from the portal. 
Can a picture be attached to a maintenance request?
Yes, a picture and or pdf can be attached to the maintenance issue to provide more information.
Can a document be attached to a maintenance issue?
Yes, a picture or a pdf document can be attached to the maintenance issue to provide more information.
Can I add and track my own service providers, contractors, and vendors?
Landlords and property managers can add a service vendor to the property, add them to service issue communications, and track their invoices.
Can I upload and save copies of my bids, quotations, and contracts?
Yes, you can store documents under building, unit, and/or vendor categories.
Can I track my expenses by accounting categories?
Expenses can be categorized and tracked by expense types.
What are the different stages of a maintenance issue?
There are three stages for maintenance issues: "Draft", "Open" and/or "Closed".
Can I rate my vendors?
Vendor can be rated from 1 to 5 stars to help remember how you valued their level of service.
What accounting information can I attach to each vendor?
Tax ID, payment terms, accounting category, expense account, and 1099 specifications can be tracked for each vendor.
Can I add and store different contacts for each vendor?
You can store up to five contacts per vendor.
Can I add my vendor to the maintenance issue request?
Vendors can be added to maintenance issues to communicate and coordinate with tenants.
---