Maximize your property value in minutes:

Use rent increase calculator to get new rent

Input rental
information

Generate rent increase notice & send to tenant
Automate task
for next time
Automate rent increases
and maximize property value
Increases will be automatically calculated,
rent adjusted and tenant notified
Rent control rules built in (San Francisco) *
For every $1/mo of extra income, increase your
property value $200+
Other cities customizable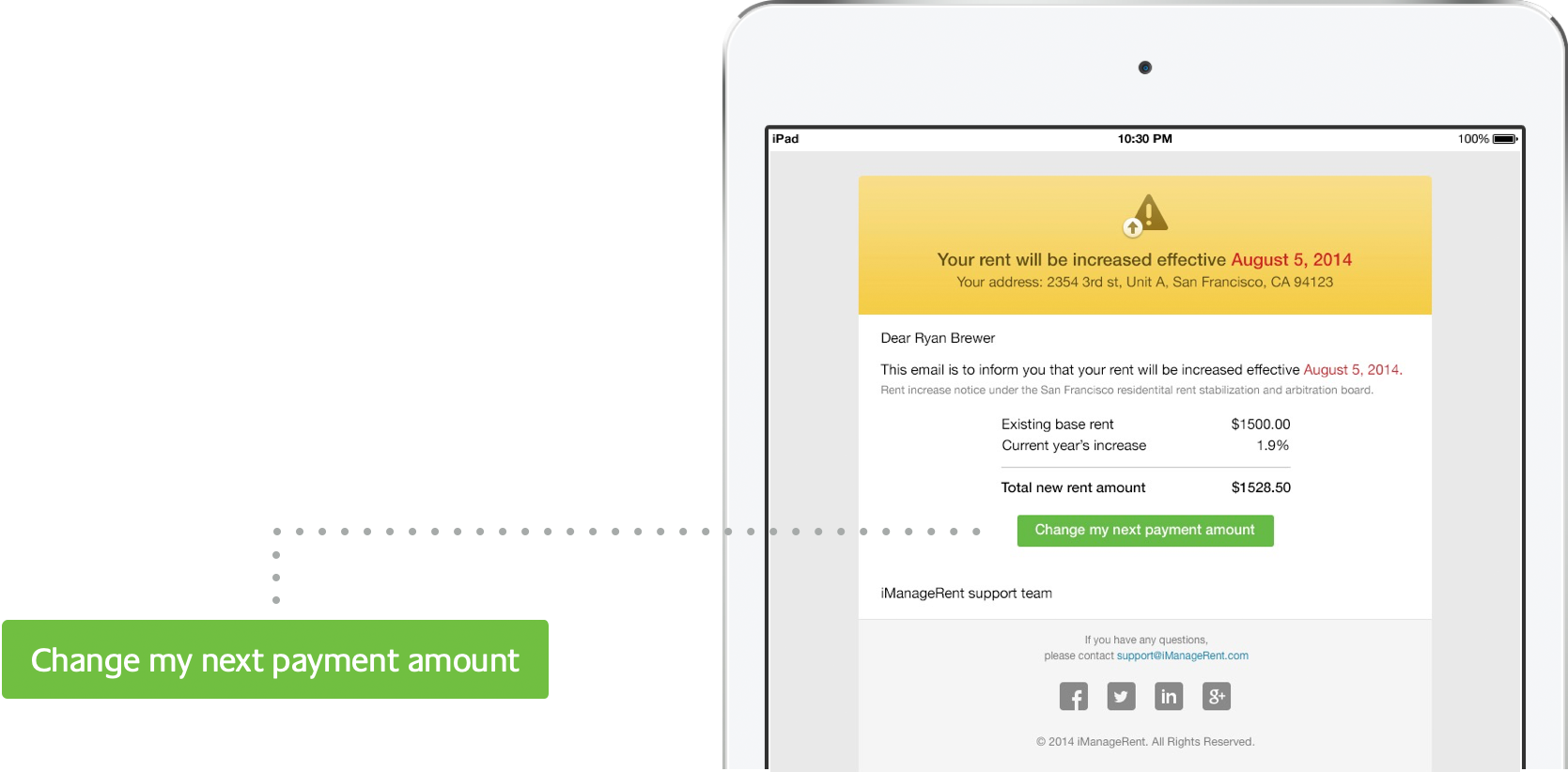 benefit by

Saving time

Having a peace of mind

Maximizing property value

Improving relationships
Save Time

Our system will calculate, adjust and automatically notify tenants of an upcoming "Rent Increase".

Piece of Mind

The engine that hums behind your dashboard is being carefully designed and updated to do just that. Feed it the correct date, and it won't fail you.

Maximize Property Value

Achieve top value by increasing property income to the maximum level that your rental agreement allows.

Improve Relationships

We help you maintain a simple, transparent and straightforward relationship. Your "Rent Increase" won't come as a surprise. iManageRent will always notify your tenant well in advance as required by law.
Send reminders to yourself to be alerted ahead of future "Rent Increase" actions.
Easily access and review detailed calculations of all rent increases.
Have instant access to the history of all your rent adjustments.
---