iManageRent Web Traffic Referral Program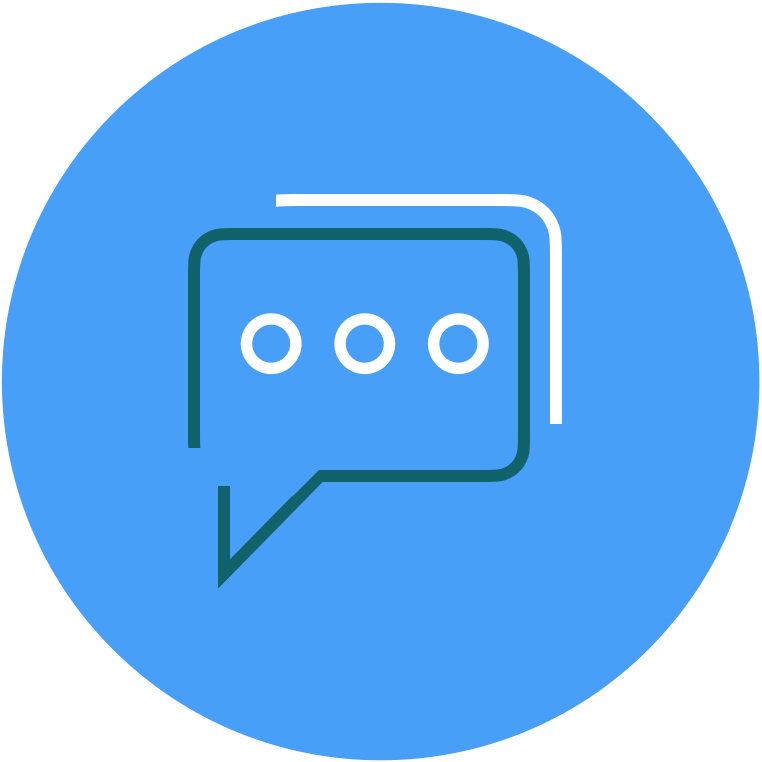 Signup for program and
receive referral link to put
on your website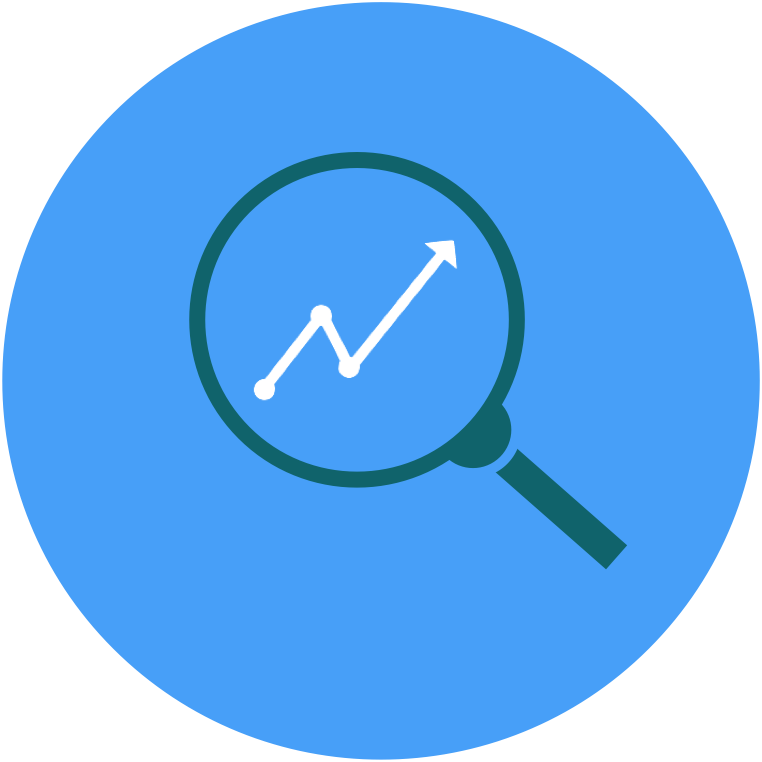 We track referral
traffic signups from
your website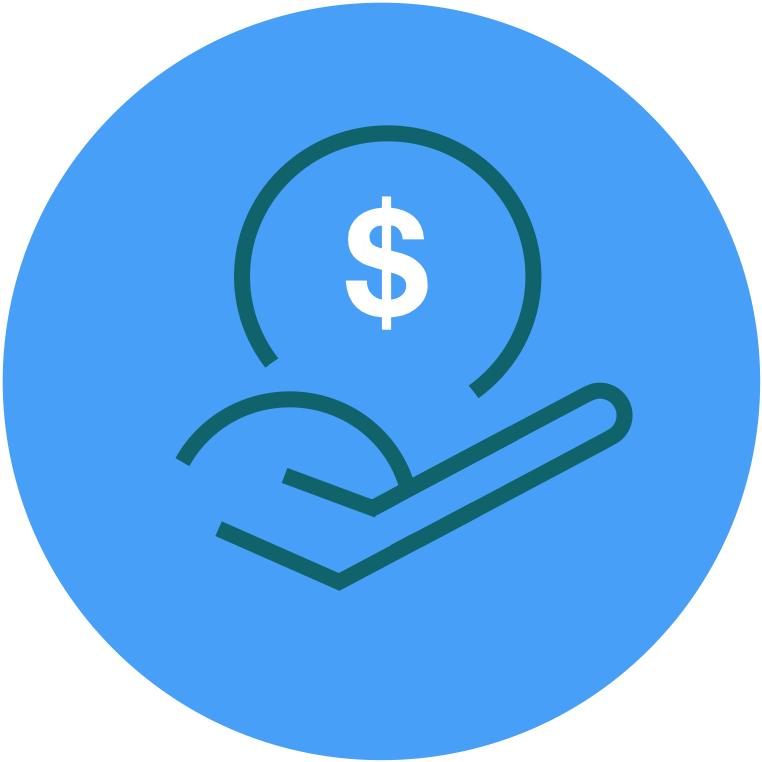 Once revenue is
generated from referral
you will earn a fee
Focus on your core business and we will take care of the rest:

Offer New Services
Satisfy your customers with point or comprehensive property
management solutions. iManageRent support will be there
to guide your users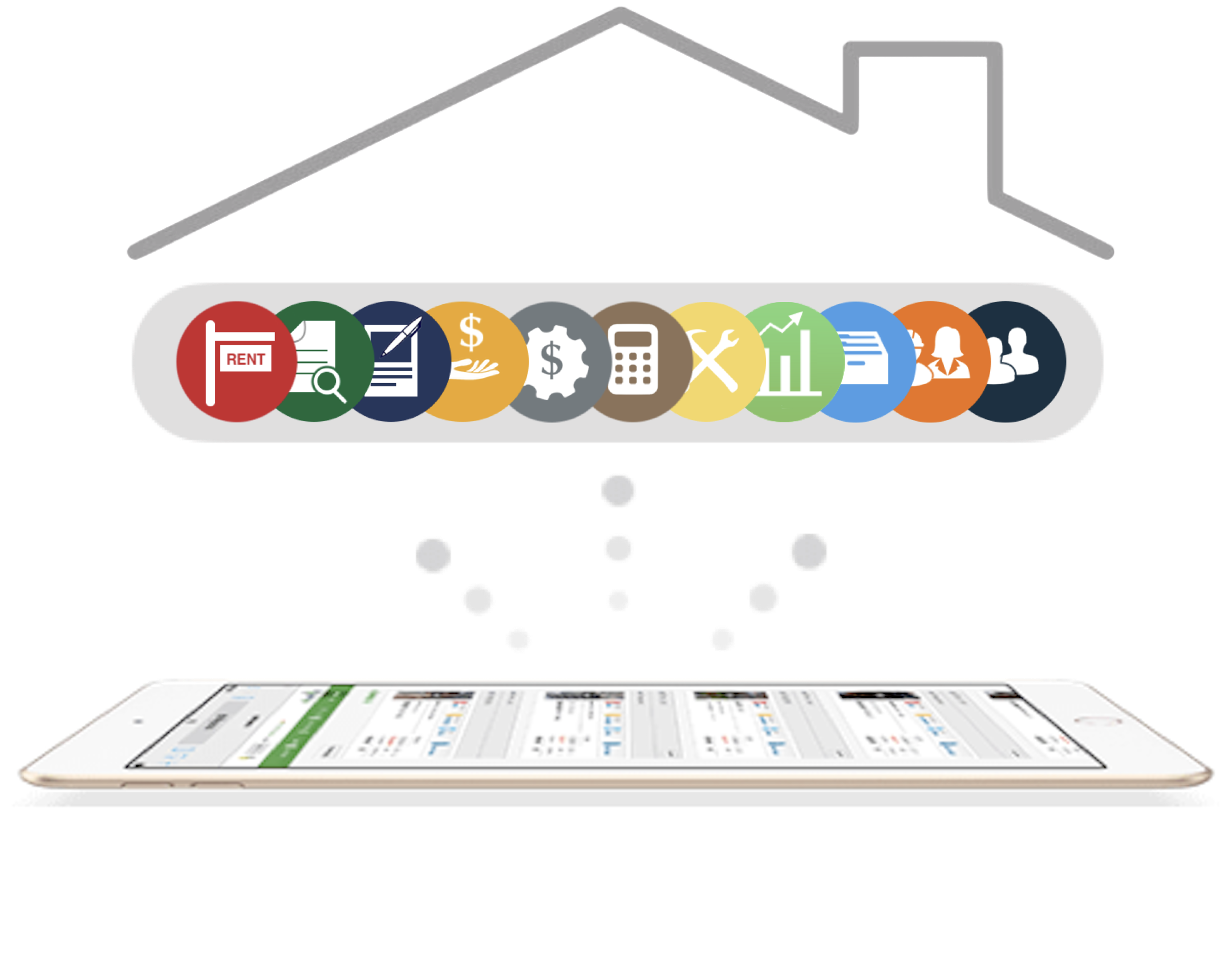 Learn more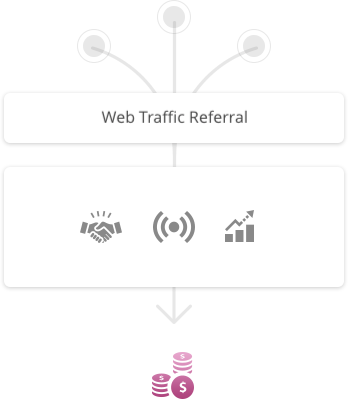 Create Additional Revenue Source
The purpose of referral program is not only to expand your line of services,
but to create a revenue stream which will boost your bottom line.

Focus On Your Business's Core Competency
Don't stretch your resources to do something that doesn't fit within your
core competencies. Our repackaged solutions provide an opportunity
for you to trust the experts and avoid making the same mistakes that
others have made for you.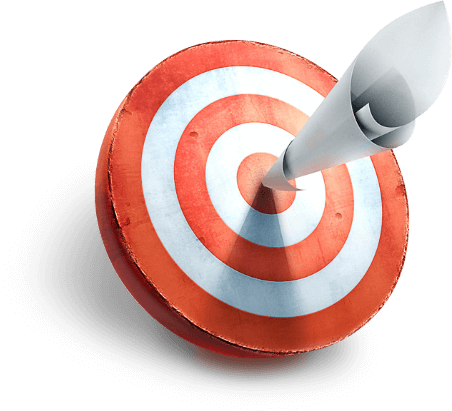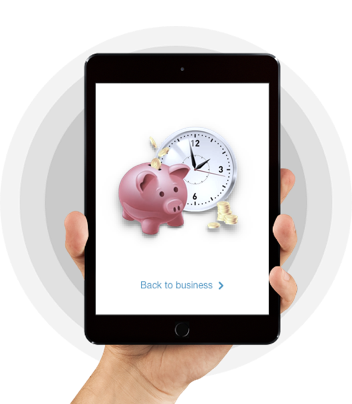 Save Time & Money
As the reseller, you'll be free from concerns about needing to spend
time and money on research and development. Just add your own
branding and identity, and get back to business.

Promote Your Brand By
White Labeling The Experience
iManageRent white label solution will fully integrate and are
ready-made, which makes implementation very quick.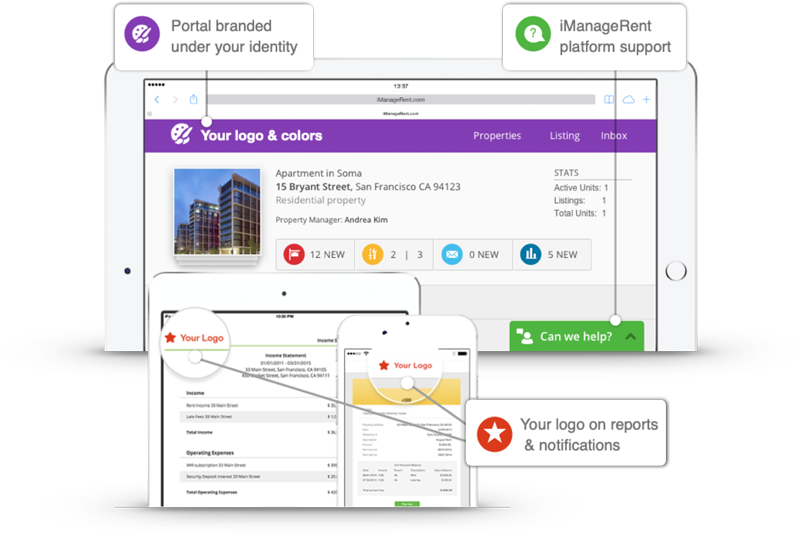 Give us a try, it's quick and easy to get started...
MORE ABOUT INDUSTRY PROFESSIONALS SOLUTIONS: