End To End Property Management
Revolutionize your business in today's connected world with our powerful yet easy to use online solution.
Powerful, yet easy to use:

Find Tenants Quickly
Create professional listings & advertise on: Apartments,
Rent.com, Trulia, Zilllow and many more sites in one shot.
Read our blog
Listings...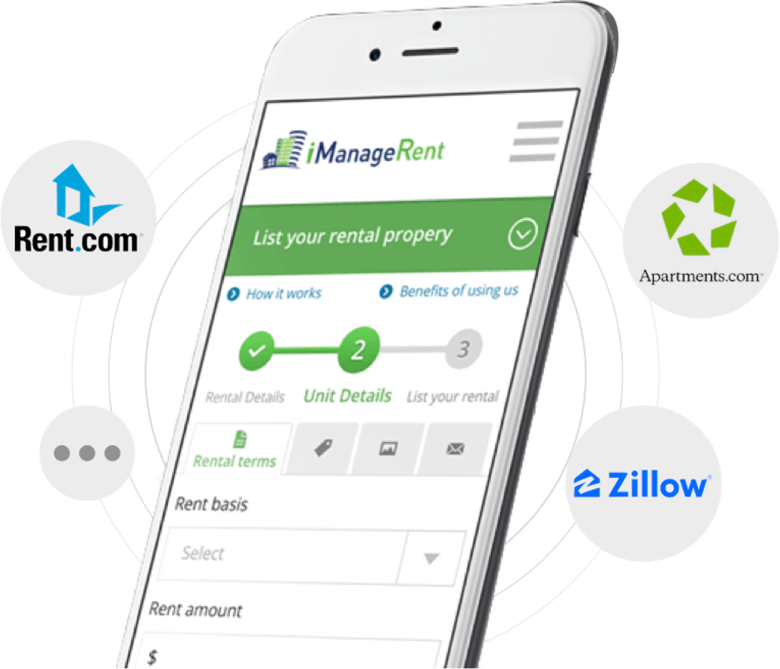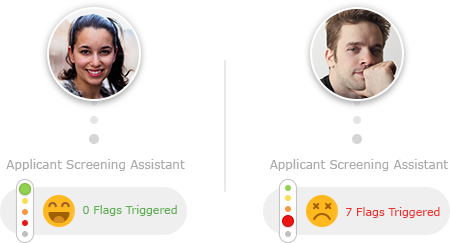 Rent Application
Credit Report
Criminal History
Eviction History

Select The Right Tenant
Automatically receive the help of our Applicant Screening Assistant
with rent application, credit, criminal and eviction reports.

Inline Lease Generation and Signing
Your lease template will get pre-populated with the desired information,
proof and electronically send to tenant for signature.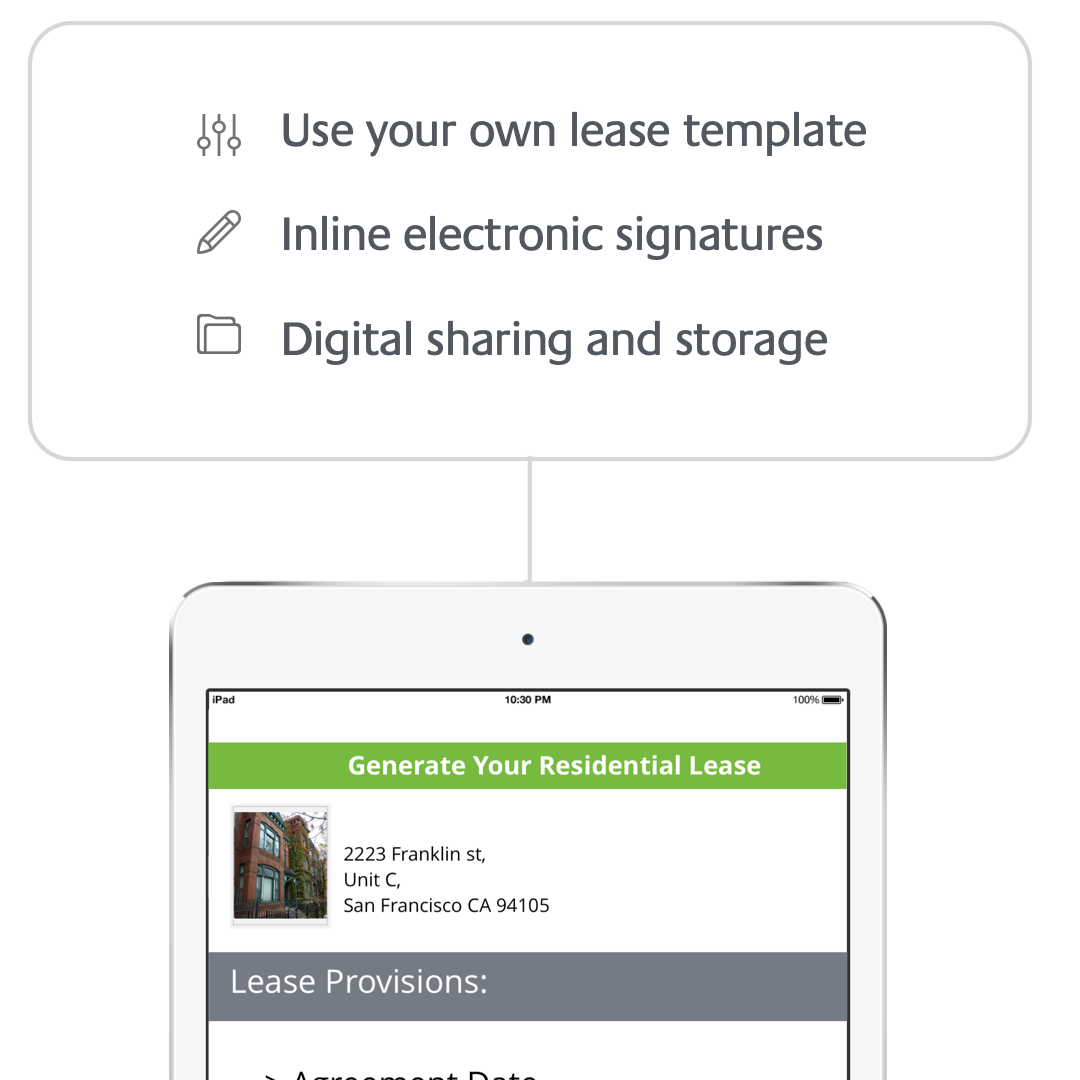 Fast processing
1 day ACH credits & debits
Next day credit card deposits

Collect Rent & Late fees Automatically
Automate rent & late fee invoicing and have funds deposited
directly into your landlord's bank account.
Read our blog
Online Payments...

Split deposits
Automatically split a single incoming payment into different deposit
accounts to satisfy your payment flow needs.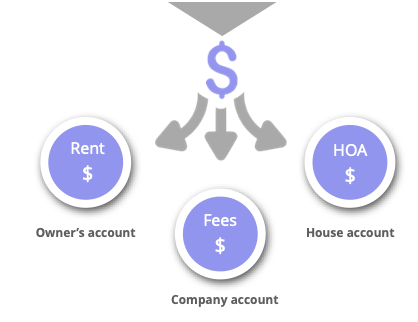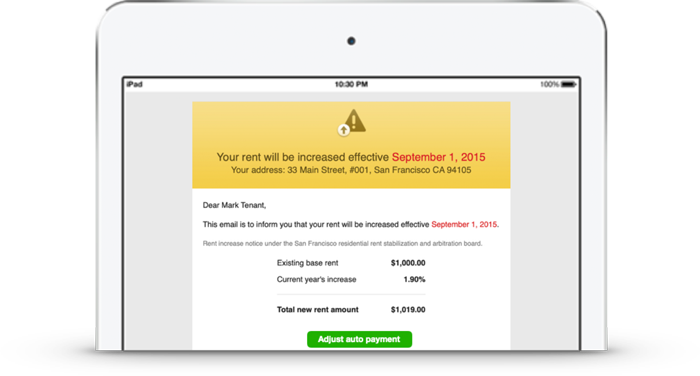 Increase Rent Automatically
Rents increased & tenants notified automatically. Achieve top value
by increasing property income to the maximum level that your rental
agreement allows without thinking about it

Manage Security Deposit
Deposit invoicing, online collection, interest accrual, etc...
made easy. Stay compliant automatically.
Read our blog
Security Deposits...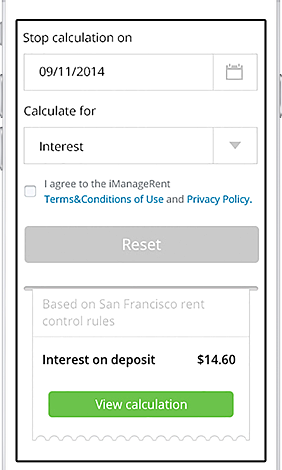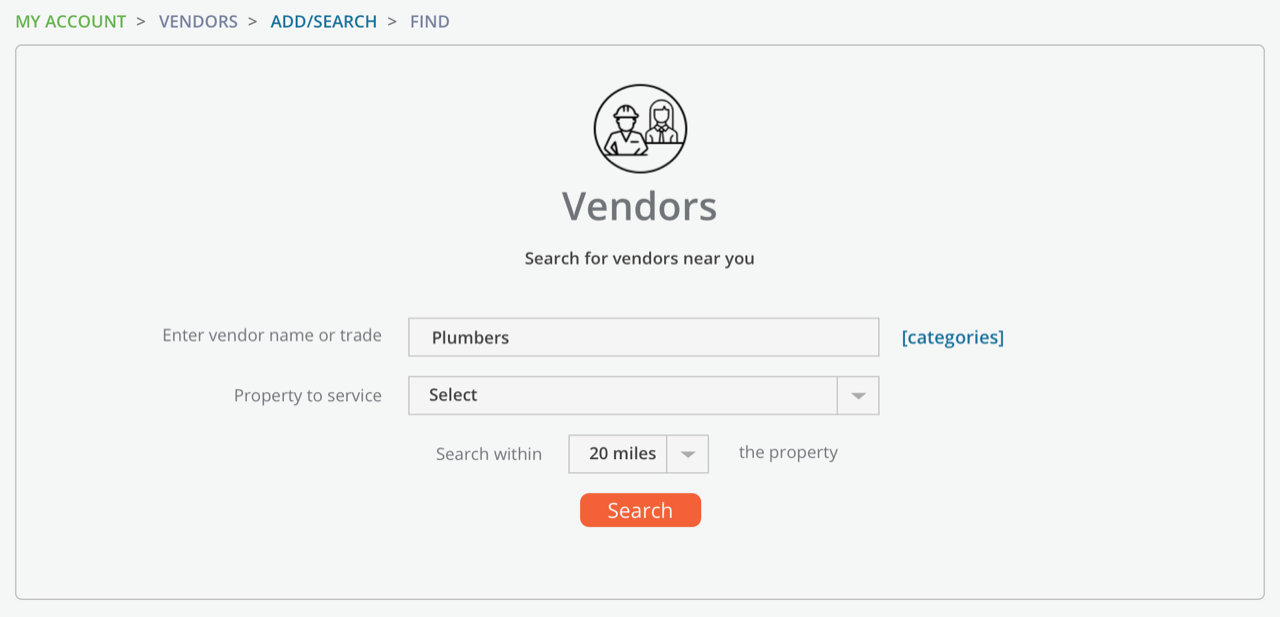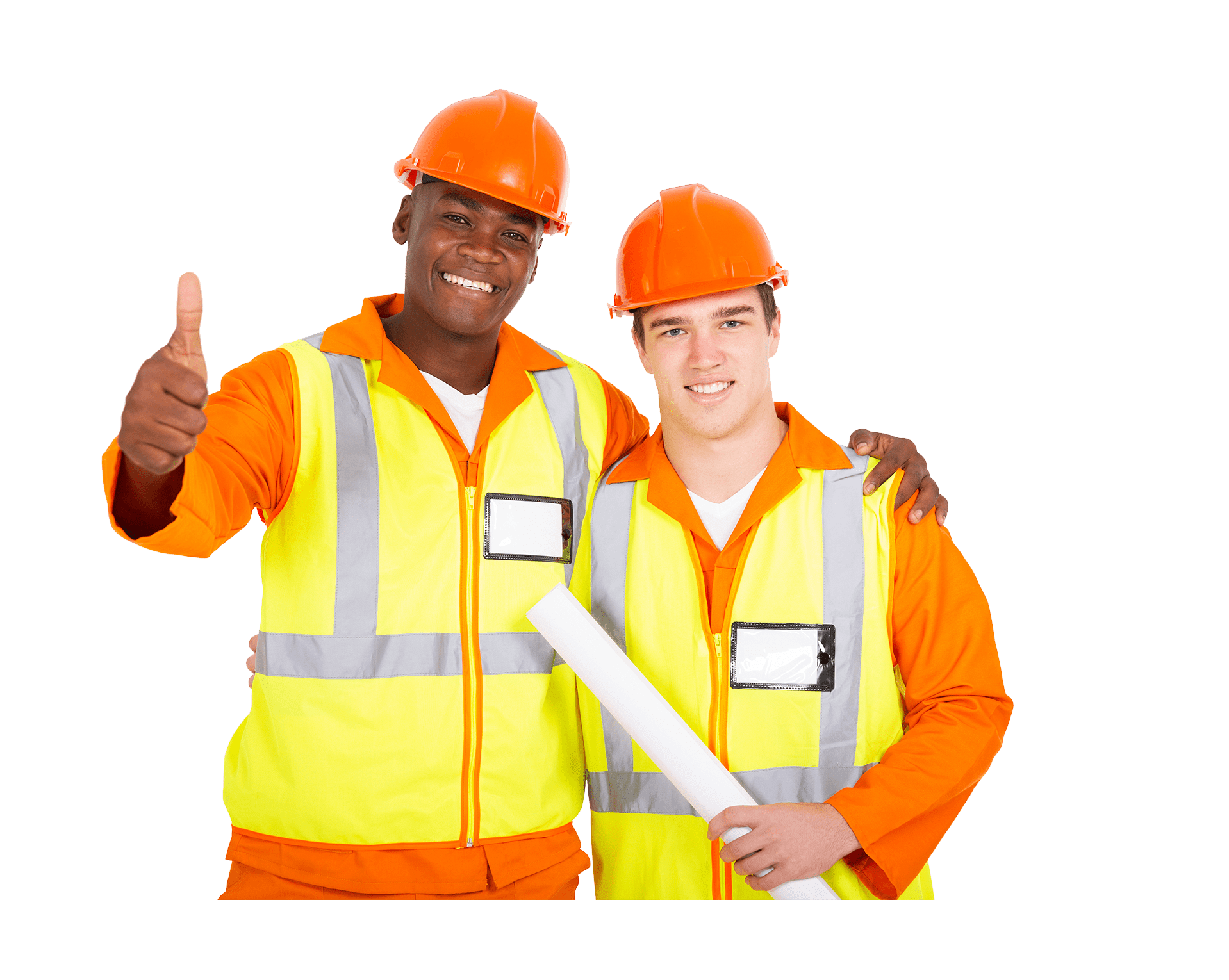 Convenient Vendor Search & Management
Search for contractors in your area and put them to work from your dashboard.
Find & add vendors expenses
Store quotes & invoices
Track Expenses

Inline Maintenance Handling
Create, track and manage maintenance issues online. Automatically
alert assigned handyman or service provider to alleviate issues.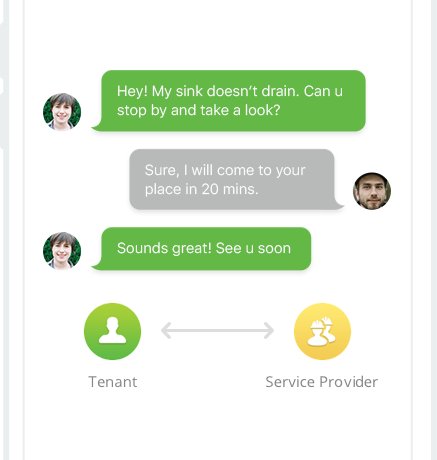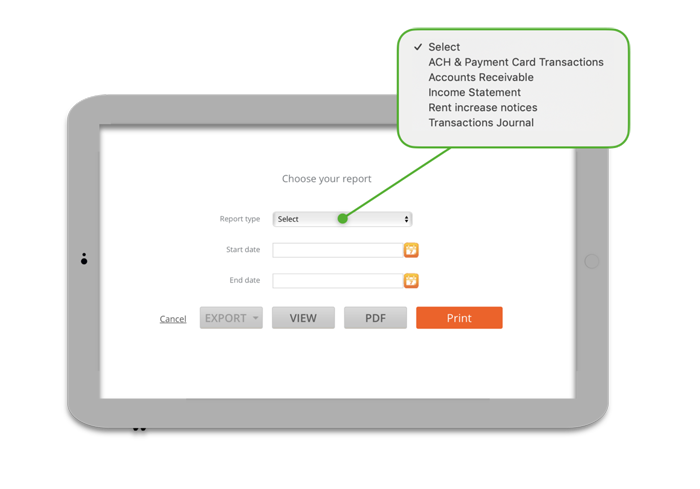 Instant Financial Reports
Generate A/R, A/P, Transactions Journals, Income
Statement by Ownership entity or Building and
ACH/Payment Card Deposit Bank Reconciliation
reports with the push of a button.

Conveniently Store, Access &
Share Documents Online 24/7
Store, categorize and share building, unit & tenant documents all
in onelocation to assure everyone is working off the same copy.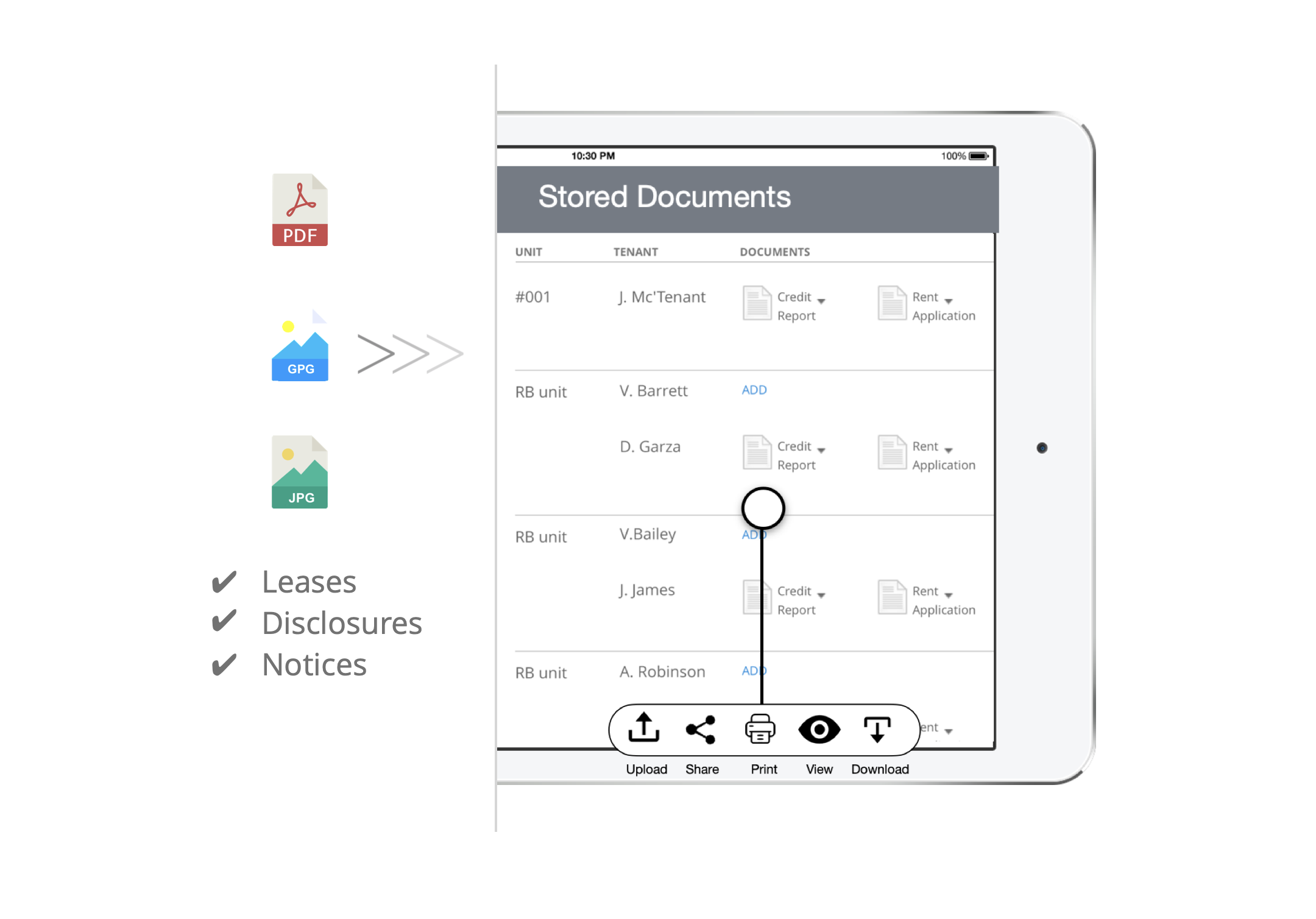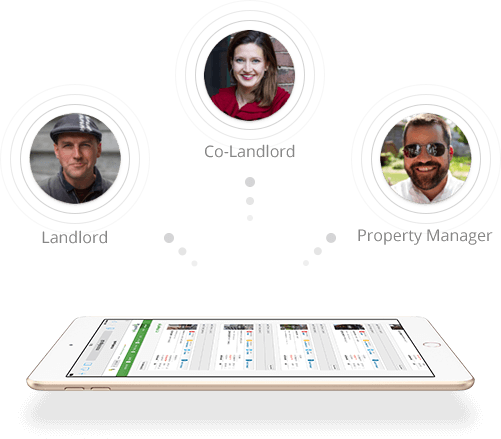 Multi User
Invite additional users to share platform with secure
individual logins and controlled access rights. Share
management responsibility or just allow others to observe.

Photo Gallery
Build and organize building and unit photo gallery conveniently
over time.This will help keep hair on your head during the listing process!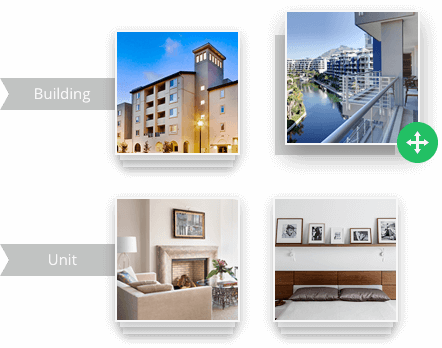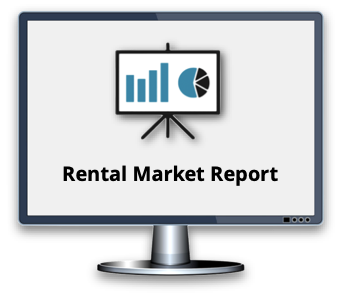 Don't Leave Money On The Table
Receive detailed market trend data based on your address to make
confident real estate decisions and eliminate guess work.
Current Market Rent
Vacancy Rates
Comps & more….
View Sample Report

Promote Your Brand By
White Labeling The Experience
Why pay for online software service and promote someone else's brand.
iManageRent's white label solution allows you to put your brand in front of
your users everyday.

iManageRent Pro Feature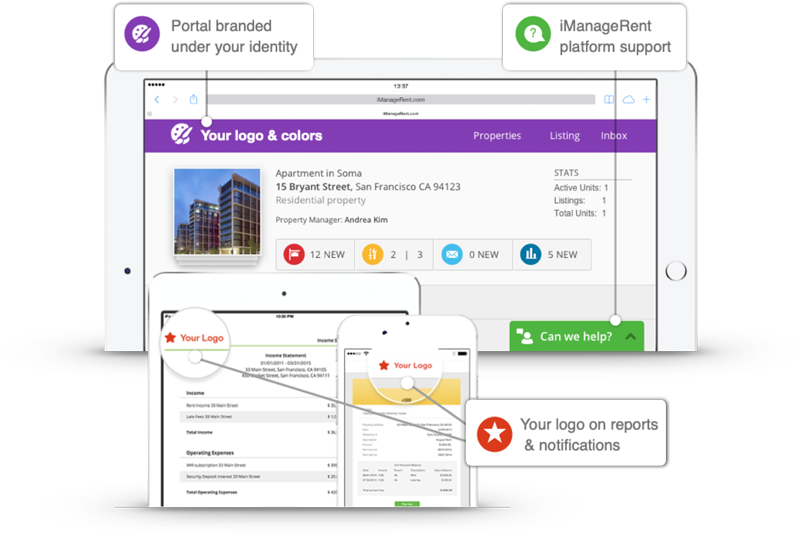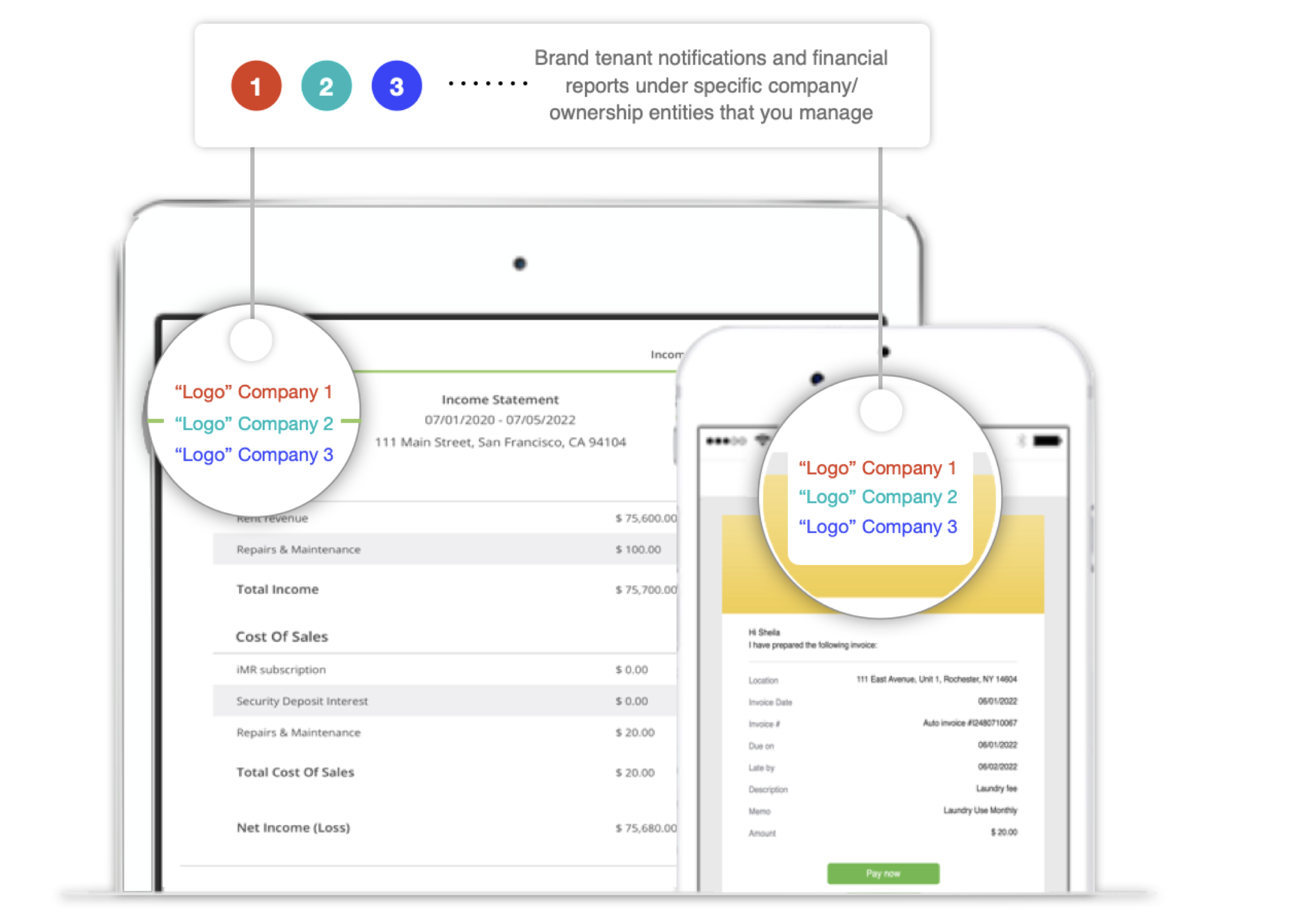 Manage Multiple Business Brands
Add individual company logos onto communication emails, invoices,
reports and notifications automatically to separately increase
brand awareness for each ownership entity you manage.

iManageRent Pro Feature

Track Financial Performance by Individual
Ownership Entities
Enter ownership information, add property and track
financial performance by individual ownership entities.
MORE ABOUT OUR SOLUTIONS FOR PROPERTY MANAGERS: